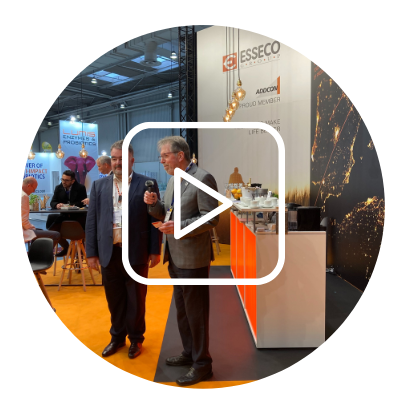 Eurotier 2022 - Interview with
Christoph Hutter, 
Sales Director Business Unit Feed
ESSECO Group will support and further develop the ADDCON feed product portfolio.
This is especially true for the FORMI range for feed efficiency and the biological ensiling agents of the KOFASIL silage additives range -
"Made in Germany".
All ADDCON brands will BE completely integrated into the already existing Esseco product portfolio,
such as the Potassium Carbonate.
The EuroTier offered a great opportunity for Andrea Mangiarotti - member of Addcon Board of Directors and Marketing Director of Esseco Industrial Group -
to confirm to all distributors and customers the dedication of Esseco and its continuous support.
The Esseco management was very pleased of this successful show and is looking forward to participate at the next EuroTier in 2 years.