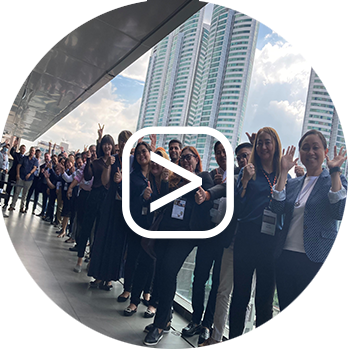 25/10/22
From October 11. – 13., 2022 Esseco Group, including ADDCON as proud member, has been organizing the Asian Distributor Summit in Bangkok, after 2 years of "corona break", as an information exchange with all the Asiatic feed partners.
The aim of this Distributor Summit is to exchange the latest developments of our company, to update quotations and to share markets news among all of us.
The Summit offered a great opportunity for Andrea Mangiarotti – member of Addcon Board of Directors and Marketing Director of Esseco Industrial Group -
to reinforce the Esseco brand and commitment in the ADDCON Feed products, like FORMI and FORMI NDF. Esseco Group operates since 100 years ago
and today it is present in 18 countries with around 45 companies. Esseco Group  wish to grow the FORMI business especially in Asia, giving support to all the participants.
"We are in the feed industry to grow this business! We are planning more than one  investments to be realized either in our production sites
in Porsgrunn (Norway) and in Bitterfeld (Germany) to increase our production capacity, to develop our feed industry worldwide!",
this is message of Esseco Industrial Group Marketing Director.
From the technical side, both Dr. Christian Lückstädt – Technical Director FEED and Christoph Hutter, the Global Sales Director at ADDCON,
gave updates on the upcoming product projects, under the slogan "WE OFFER SCIENCE". The new products of the group, ProFeed and pwrPlanz, will be launched very soon.
Esseco gives special thanks to Dr. Parag Mahadik (Venkys) for his presentation "FORMI NDF
as A Game Changer in India" and for the very impressive local trial results.
After the great presentations and the formal meetings, a more informal meeting took place during those days, with a great success too.
The trust and the amicable discussions with all participants have created the right mood to learn from each other in times of the "new normal" social life.
It is important to underline that the Summit is not a one-way communication, but an exchange of information and a good opportunity to grow
business and partnerships between producers, distributors and customers. Esseco Group is committed to host the next Distributor Summit again next year.
The management will discuss all details for the upcoming summit with the local partners to make sure that also the Esseco Distributor Summit in 2023 will be an equal success.
Maria Bruder
Marketing Director