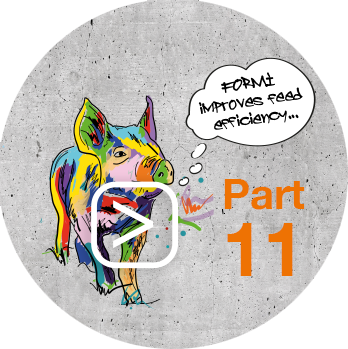 25/05/21
The inclusion of FORMI into the starter diets of piglets after weaning, proved in an experiment carried out by the Academy of Agricultural Sciences in China,
 to increase feed intake (+7.1 %) and daily gain (+14.3 %)  against negative control.
At the same time the gene expression in the pituitary was upregulated. This resulted consequently in a clearly improved feed efficiency by mor than 5 %.