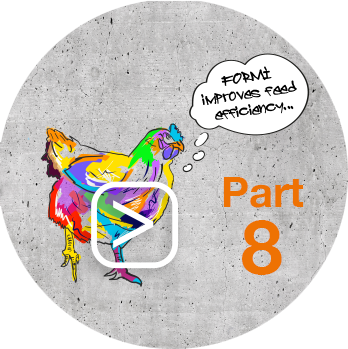 20/04/21
Broiler growth rate and feed efficiency are key to their economic performance through to market.
Formi NDF plays a crucial role in the period post-hatch. Performance was highly increased in birds fed the acidifier.
The positive control, containing an antibiotic growth promoter, had a similar feed efficiency as the negative control.
The FCR was only significantly improved in the group with the dietary acidifier – by 13.8% and 11.8% against control and positive control, respectively.
This may be due to the often-reported impact of acids towards protein digestibility.
Read more...