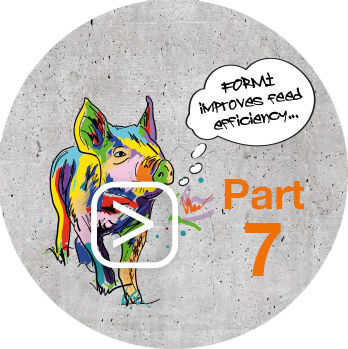 14/04/21
The inclusion of FORMI led in experiments, carried out by the Academy of Agricultural Sciences in China,
to an increased feed intake (+7.5%) and improved digestibility of dry matter (+4.1%) and crude protein (+6.1%) against a negative control.
At the same time the gene expression in the pituitary was upregulated.
This resulted consequently in a drastically improved feed efficiency by 6%.