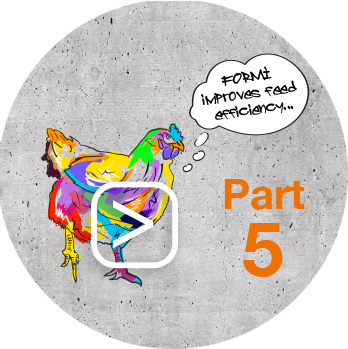 24/03/21
Performance was boosted in the birds fed 0.1% NDF.
The FCR was enhanced (1.78 vs. 1.87 and 1.86 for control and positive control respectively).
This was reflected by the utilization of nutrients which was also significantly improved in the NDF-fed broilers,
especially for crude protein, crude ash, calcium and phosphorus.
Calculated as PER, the usage of NDF led to an increase of protein utilization against both controls by more than 5%,
which is in full agreement with the lowered pH in the GI-tract. This study demonstrates that including NDF in broiler diets is a sustainable tool
for improved feed efficiency and nutrient utilization, thereby saving nutrient resources, even compared to an antibiotic growth promoter.
 Find here the complete article.